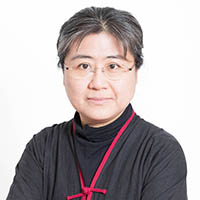 The Department of Chinese and History advocates international research and excellence in teaching, providing a holistic education for our students.
We offer a comprehensive and diverse range of studies, including research degree, taught postgraduate and undergraduate programmes, as well as the Gateway Education core course – "Chinese Civilisation: History and Philosophy".
The Department is composed of two streams, namely, Chinese & History and Cultural Heritage. Apart from the fundamental courses, the Chinese stream emphasises on the study of traditional and contemporary Chinese Literature. The History and Cultural Heritage stream focuses on Buddhist and medical history, the social, cultural and urban history in Ming-Qing and contemporary China, cultural heritage, Asian and Western art history, and museum studies, etc. The combination of the two professions allows each to demonstrate their individual strengths while complementing each other, consolidating the overall course content. In general, our curricula enable the undergraduate students to strengthen their Chinese language abilities, absorb core cultural theories and grasp the methodology of historical thinking.
Our Department's long-term development is geared towards combining research and teaching. Capitalizing on our existing faculty and inter-disciplinary focus, we encourage students to adopt an inter-sectional and inter-disciplinary approach, so as to further enhance their language abilities and comparative advantage. In terms of postgraduate studies, we pledge to foster postgraduate students with independent research abilities, and to nurture young and eager minds for the Chinese academia. Apart from expecting a broad vision from our faculty and students alike, our future orientation takes the globalized cities (or coastal cities) of China as its focus. By starting from Hong Kong and simultaneously working through Chinese traditions, we will look into topics concerning the social networks, cultural activities, urban life, migration, commerce and Sino-foreign cultural exchange of these coastal cities from the Ming-Qing period to contemporary China.
Our Department has developed long-term partnerships and academic exchange with the world's first-tier universities, relevant departments and academics (e.g. Harvard University, Heidelberg University, Kyoto University, Tokyo University, Academia Sinica, Peking University and Fudan University). Collaborations include pushing for frontier research and nurturing postgraduate students with the aim of advancing our Department's internationalization and strengthening our research in a more collaborative manner.
Prof. CHING, May Bo