Academic Advisory Committee
Introduction
The Department of Chinese and History has set up an Academic Advisory Committee to provide guidance on its future development.
Apart from acting as a critical advisory body for the Department at its establishment stage, the Committee shall advise the Head of Department on departmental strategic plans and associated procedures in the following areas:
Programmes and courses;
Administration and management;
Staffing matters;
Affiliations with academia worldwide
More importantly, the Committee will serve as a major channel of communication between the Department and renowned international institutions. It is hoped that Committee members' involvement and expertise will set forth directions at large from which collaborations with other world-class academic units in interdisciplinary curricula and research endeavors could be pursued.
We hereby would like to express our utmost gratitude to the honorary members for their valuable time and wholehearted support.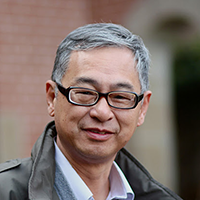 Prof. GE Zhaoguang
As a prominent scholar on Chinese religion, ideology and literature, Professor Ge is Founding Director of the National Institute for Advanced Humanistic Studies and now he is chair Professor of History at Fudan University. He received his B.A. and M.A. in Chinese classics at Peking University, and began his career in Yangzhou Normal College and Tsinghua University. He has also been a visiting professor at Kyoto University in Japan, City University of Hong Kong, Katholieke Universiteit Leuven in Belgium, National Taiwan University and Kansai University in Japan. During 2009-2010, he was appointed Princeton Global Scholar and as a visiting Professor in Princeton University from 2010-2013. His works include Daoism and Chinese Culture (1987), Chinese Chan (Zen) Buddhism intellectual history (1995), the two-volume Chinese Intellectual History (1998-2001) and Dwelling Here in China (2011).
---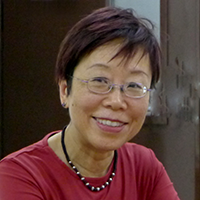 Prof. Angela LEUNG KC
Prof. Angela Ki Che Leung is an Emeritus Professor of The University of Hong Kong and an academician of Academia Sinica (Taipei). She joined the Hong Kong Institute for the Humanities and Social Sciences in January 2011 as its first full-time director. She received her B.A. in history at the University of Hong Kong and her doctoral degree (History) at the École des Hautes Études en Sciences Sociales, Paris. She was Director of the Sun Yat-sen Institute for Social Sciences and Philosophy at the Academia Sinica, Professor of History at the National Taiwan University and Chair Professor of History at the Chinese University of Hong Kong. She published books and articles on charitable organizations in the Ming-Qing period and on the history of medicine and diseases in China of the late imperial and modern periods. Her publications include Charity and Moral Transformation: Philanthropic Organizations of the Ming and Qing periods (Taipei: Likin 1997), Medicine for Women in Imperial China (Leiden: Brill 2006), an edited volume on Health and Hygiene in Chinese East Asia: Policies and Publics in the Long 20th Century (Duke University Press 2010) and In Face of Illness (Beijing: China Renmin University Press 2012). Her major book on Leprosy in China: A History (Columbia University Press 2009) was translated into Chinese and published in 2013 by Beijing Commercial Press.
---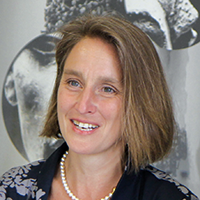 Prof. Barbara MITTLER
Prof. Barbara Mittler holds a Chair in Chinese Studies at the Institute of Chinese Studies and is Director of the Cluster of Excellence "Asia and Europe in a Global Context" at the University of Heidelberg. She began her studies of Sinology at the University of Oxford (M.A. Oxon 1990) and received her PhD from Heidelberg in 1994. Her research interests span from music to visual and historical print media in China's long modernity. Her works include Dangerous Tunes: The Politics of Chinese Music in Hong Kong, Taiwan and the People's Republic of China since 1949 (1997) and A Continuous Revolution: Making Sense of Cultural Revolution Culture (2002), for which she was awarded the 2013 John K. Fairbank Prize.
---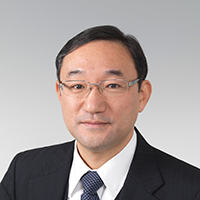 Prof. OKI Yasushi
Prof. Oki Yasushi is a Professor of East Asian Literature and director at the Institute for Advanced Studies on Asia (2012-2014). He received his B.A. (1981), M.A. (1983) and Doctor of Literature degree (1998), all from the University of Tokyo. He has taught at Hiroshima University and the University of Tokyo. From 1999 to 2000, he stayed at Harvard Yenching Institute as a visiting scholar. The main subject of his research is Chinese Literature of the Ming and Qing Dynasties. His publications include A Study of Feng Meng-long's Shange (2003), A Study of Feng Meng-long's Shange (2003), A Study of the Publishing Culture in late Ming Jiangnan (2004) and so on.
---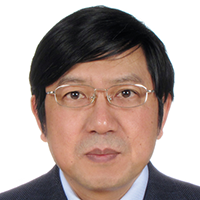 Prof. RONG Xinjiang
Prof. Rong Xinjiang is a Professor and PhD Supervisor at the Department of History, and the Director of the Research Center on Ancient Chinese History, Peking University. He received his B.A. and M.A. in History from Peking University and has studied at the Sinological Institute of Leiden University. Since 2008, he has been hired by Peking University as Cheung Kong Chair Professor. Funded by a British Academy K. C. Wong Fellowship, he was invited to London to study the Chinese fragments from Dunhuang in the British Library in 1991-92. His main research fields include the cultural exchanges between China and the West from Han to Tang dynasties, Silk Road both on the land and sea, Chinese history during the Sui, Tang Dynasties Period, History of Central Asia, etc. Besides Chinese publications, he has also published many articles in Western languages. His recent works include Medieval China and Foreign Civilizations (2001), Dunhuang Studies: Identify and Retain the Authentic (2010), and Eighteen Lectures on Dunhuang (2013). He has been the editor of Journal of Tang Studies since 1995.
---
Prof. Michael SZONYI
Prof. Michael Szonyi is a Professor of Chinese history at Harvard University. He received his B.A. from the University of Toronto and his D.Phil from Oxford University, where he was a Rhodes Scholar. He has also studied at National Taiwan University and Xiamen University. Prior to going to Harvard in 2005, he taught at McGill University and University of Toronto. As a social historian of late imperial and modern China, he studies local society in southeast China using a combination of traditional textual sources and fieldwork. His books include Practicing Kinship (2002) and Cold War Island: Quemoy on the Front Line (2008).
---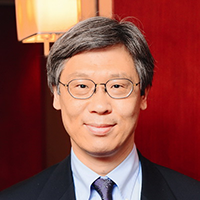 Prof. David Der-wei WANG
Prof. David Der-wei Wang is Edward C. Henderson Professor in Chinese Literature, Harvard University. He graduated from National Taiwan University with a B.A. in Foreign Languages and Literature and received his M.A. and Ph.D. in Comparative Literature from the University of Wisconsin at Madison. He has taught at National Taiwan University and Columbia University. His specialties are Modern and Contemporary Chinese Literature, Late Qing fiction and drama, and Comparative Literary Theory. His books include Into the Millennium: 20 Contemporary Chinese Fiction Writers (2002); The Monster That Is History (2005); Post-Loyalist Writing (2007); Mao Dun, Lao She, Shen Congwen: Fictional Realism in 20th Century China (2009) and so on.
---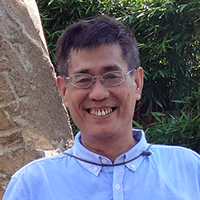 Prof. ZHENG Zhenman
Prof. Zheng Zhenman is a Distinguished Professor at Xiamen University, where he received his Ph.D. in History and served as the Director of the Center for Research on Local Historical Documents. He has been a visiting scholar at Harvard University (USA), McGill University (Canada) and Oxford University (UK). Since 1990, he has also been collaborating with Prof. Kenneth Dean from the Department of East Asian Studies of McGill University on research projects related to the socio-cultural history of Southeast China. His works include Family Lineage Organization and Social Change in Ming and Qing Fujian, Community Lineage and the State: Traditional Society of Fujian and Taiwan from Multiple Perspectives, Ritual Alliances of the Putian Plains: Vol. 1: Historical Introduction to the Return of the Gods and Ritual Alliances of the Putian Plains: Vol. 2: A survey of Village Temples and Ritual Activities etc.
---
(in alphabetical order by surname)