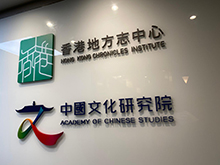 Siu Fuk Ching (CHIN) 
The Academy of Chinese Studies Limited
I learnt the operation of a non-governmental organisation. For example, I learnt how to communicate with the teachers for the activity planning and I learnt how to adjust the difficulty of the worksheet from the perspective of students. I think the things I learnt will be helpful for my future career life if I choose to be a teacher or an editor on teaching material design.
---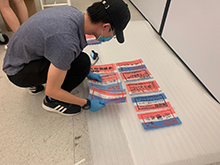 Fung Tsz Kit (HIST) 
Hong Kong Heritage Museum (Design Team)
For this internship, I have understood more about the works of museum. At least it provides several tasks to me which are related to the exhibition objects preservation and archives registration, and even involving into a significant event.  Those are a valuable experience for me cause I can know more about various part of museum works. I believe that these are the most incredible experience for me for my future career.
---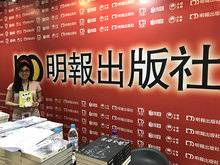 LO Man Yuk (HIST)
Ming Pao Publications
Meeting nice instructors who willing to teach us and share their working experience, I can reflect on whether I am suitable to enter the printing industry or see what should I improve for my future career. Most importantly, it is my pleasure to have a name on five books which I participate in its publishing process. I must buy all these books and keep them to memorize my two months of working experience!
---
HUI Yeung Yeung (CUH)
Guang Zhou Museum
The internship program is a really good opportunities for students like us to gain working experience and acts as a platform for us to get in touch with an actual workplace. I can learn through the internship experience and realize what I really good at and interested in, find out my weaknesses and try to improve it. Such internship opportunity let me to prepare and think about my future career. I would definitely recommend this internship program to my classmates and friends.
---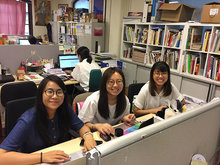 CHAN Tsz Tung (CUH)
Fringe Club
I learned a lot from this internship, especially experienced a comprehensive work nature of working on art administration. A favorable communication between the team and the artists were extremely vital, to produce more corporate opportunities…….It provided a much clearer direction for my future career which I may consider applying for some related art administration jobs when I graduated.
---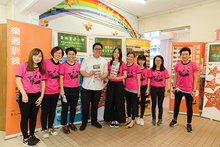 LAM Yee Kei (BACUHM)
Qin Music Co.
I have gained real life working experience, which will be useful for my future career, and build relationship with the company.
---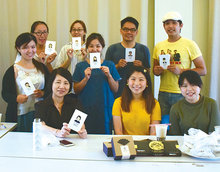 TSA Oi Lam (BACUHM)
Kishu An Forest of Literature
More clearly understand the routine of the work of this industry , get inspirations from talks held there.
---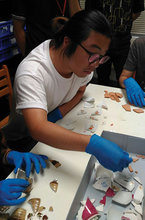 CHAN Kwok Ho (BACUHM)
Institute of History and Philosophy, Academia Sinica
This programme is beneficial to our personal growth and helps us understand more basic knowledge on managing a museum.
---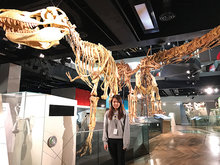 LAM Ka Ying (BACUHM)
Museum Victoria
The experience is good for me to explore a state museum and work with different departments of a museum.
---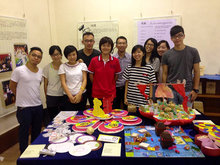 Tsang Ka Wai (BACUHM)
The Conservancy Association Centre for Heritage
Being an intern in The Conservancy Association Centre for Heritage this summer helped me understand more about the real life working environment. The internship has not only widened my research skills, it provided me a new insight into the issues of conversation and inheritance of cultural heritage.
---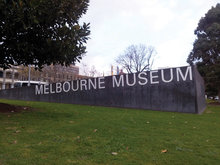 Ng Kitsum (BACUHM)
Museum Victoria
The internship in Museum Victoria provided me with a lifelong experience. I have got chances to work with nice and helpful supervisors who taught me a lot.
---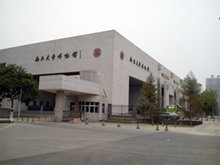 Leung Ho Ying (BACUHM)
Northwest University
The internship allowed us to experience the rich history of Xi'an, the "Chinese" style of preservation and the use of heritage sites as tourist spots.
---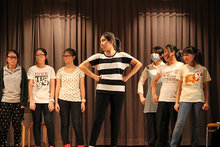 Kwan Lok Man (BACUHM)
Chung Ying Theatre Company
Chung Ying Theatre Company has given me an unforgettable experience in its Education and Outreach Department. I have been to different primary and secondary schools to enjoy their drama performance which were guided by Chung Ying drama tutors. I believe that the tutors have paid their patience and love to the students because I found their performances very passionate and enjoyable. Moreover, I also helped in their Oral History Project Program which was a radio program broadcasting in RTHK. I was so excited about my first experience of recording a program. I was so thankful to work in Chung Ying Theatre Company.
---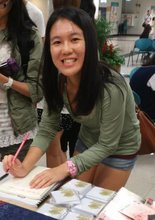 Cheung Hoi-yan (BACUHM)
Hong Kong Heritage Museum
From 3rd June 2013 to 28th August 2013, I worked as an intern curatorial helper (contemporary art team) at the Hong Kong Heritage Museum. The duties of my position were quite diverse. During the first week of my internship, my job was to read different exhibition catalogues and learnt how the curators write the entries of the exhibits, in both Chinese and English. By reading these materials, I could be able to familiarize myself with the format of writing an exhibit entry. The second duty of my position was to write a short English introduction for the four permanent exhibitions of the museum. The internship also provided me with a precious opportunity to conduct researches on the potential Hong Kong local artists, including their biography, education background, working experience, representative artworks as well as the artistic ideas, creative insights and philosophy.
Last but not least, my favourite duty during the whole internship programme was the interviews with different Hong Kong local artists. Our team interviewed fifteen artists in total, negotiating the arrangement and cooperation for the museum's exhibition. My main duty was to record the whole conversation of the interview and later compiled the transcripts of the interviews' conversation which will then be kept in the museum archive.
I truly enjoyed this three-month internship programme. All my colleagues were very nice, helpful, kind and friendly to me. The new insights shared by my colleagues and the conversations with the participating artists (who created artworks for the museum's exhibitions) changed the way I perceive the role of a museum, the way I understand contemporary art as well as the way I think about the world. Honestly, they truly influenced strongly my creativity, and even changed my mind-set tremendously, helping me transform into a more all-round person with stronger skills of critical thinking.
---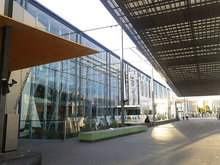 Kathy Yuen (BACUHM)
Melbourne Museum
My name is Kathy Yuen. I am a recent graduate of BA Culture and Heritage Management. Last summer, I participated into the department's Professional Internship Programme and was offered an internship in Melbourne Museum. I worked with the Audience Insights Team which is under the Communication and Partnership Department for five weeks. My major task there was to carry out an observation study with another intern for the museum's Science and Life Gallery. It was interesting that we had to track the visitors' pathways inside the gallery. Besides, their time of visit and their reactions to the multimedia and interactive exhibits were also recorded. We analysed the collected data and presented our discoveries to the museum staff who curate the gallery. Besides, I also worked on the report about readable text after reading a number of guidelines for writing effective exhibition text. Both research projects not only allowed me to apply the skills and knowledge that I learned from my study at BACHM, but also brought me some new understanding about museum practice at the same time.
Aside from working with the Audience Insights team, I was also delighted to participate into various museum events such as SmartBar (night programme), press conference of a major museum exhibition, strategic plan meeting and so on. Thus, I could learn museum's work on public programmes, public relations as well as the future trend of museum development in addition to the researches. Furthermore, I was also lucky to have the opportunity to talk with museum staff from different departments. They shared their work experience with me and even gave me some advice for pursuing a career in the museum field. In short, this internship undeniably gave me a precious work experience at museum and enriched my knowledge on the management of museum.
---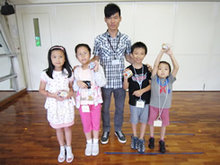 Luk Siu Ming (Chinese-major)
Chinese YMCA of Hong Kong
The internship helps me improve communication skills and gives me chance to make more new friends of different social and cultural backgrounds. The most important thing is that I am able to study practical skills outside school. It is beneficial to my future career.
---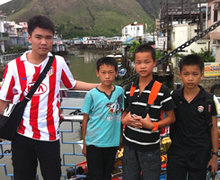 Milk Cheung (BACHM)
CCC Tam Lee Lai Fun Memorial School
The internship offered me great experience in the last summer. At CCC Tam Lee Lai Fun Memorial School, I was assigned to escort a group of exchange primary school students to travel around Hong Kong. I have the chance to talk to people, though much younger than myself, of different cultural backgrounds. My communication skills as well as the capability in dealing with critical incidents have been enhanced.
---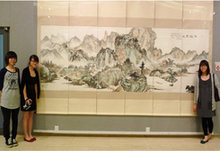 April Chan (BACHM)
Jao Tsung-I Petite Ecole, HKU
The internship programme allowed me to apply the knowledge and skills learned from the university to a real working environment. I was delighted to obtain an in-depth understanding of the real world situation in the field of event management.
Enquiry: cah@cityu.edu.hk